Twilio SMS API
Twilio SMS API: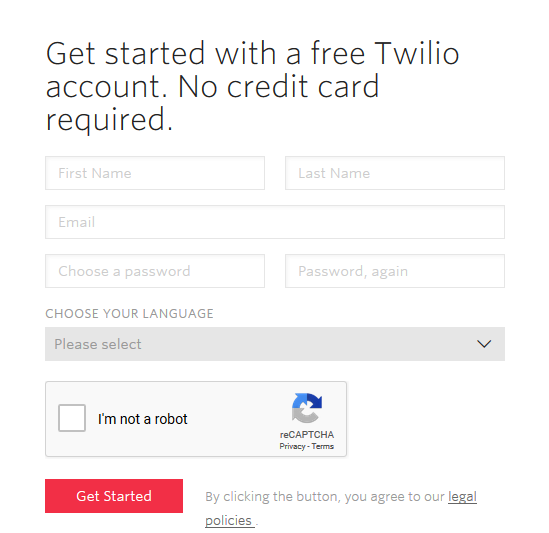 Select programmable SMS and click on continue.

Enter project name or you can skip the steps unless you reach the Dashboard.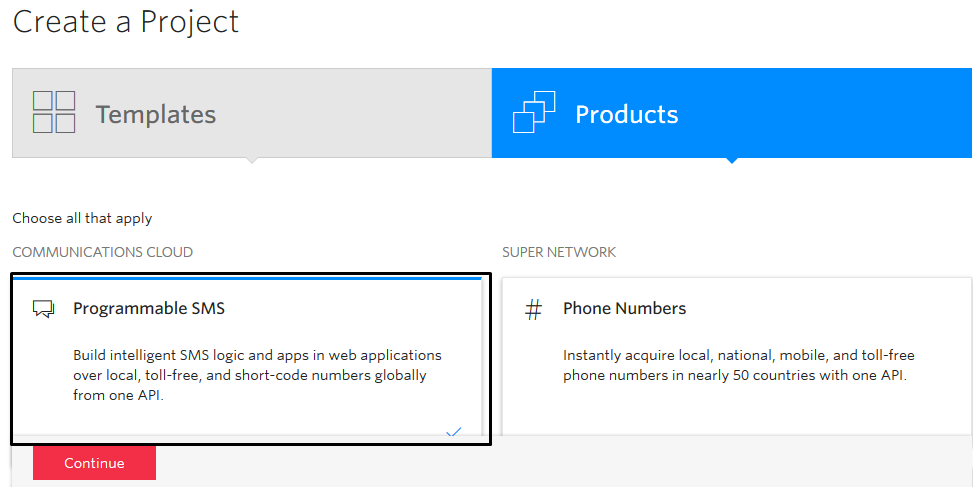 Go to Twilio home page and you can find your Twilio credential under Project Info.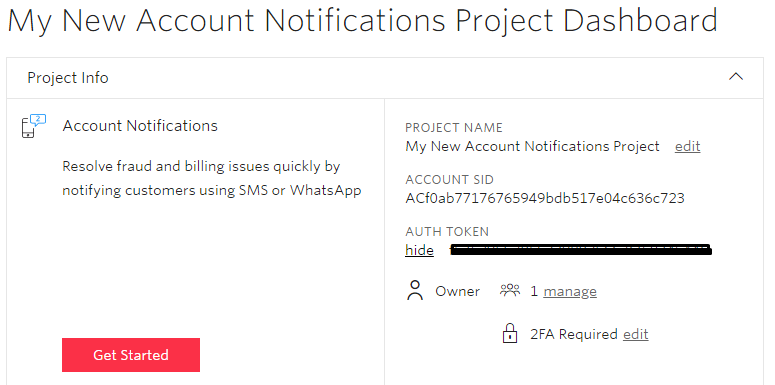 Go to Programmable SMS tab and click on get started.

Then Click on "Get started". And you can get your twilio number, you can use that number to send SMS.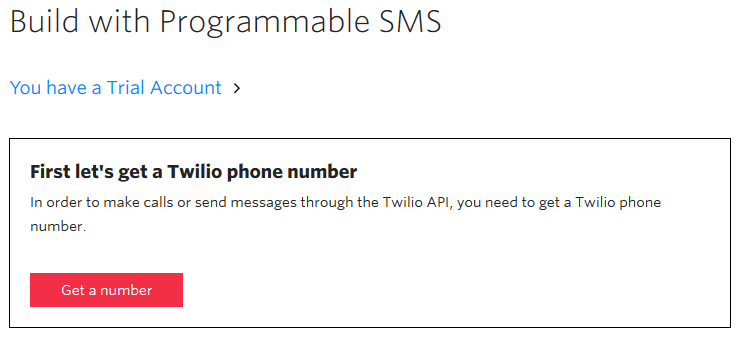 Now this way you number will active and you can use further for SMS .

Now go to universal SMS plugin → configure page → interface setting tab.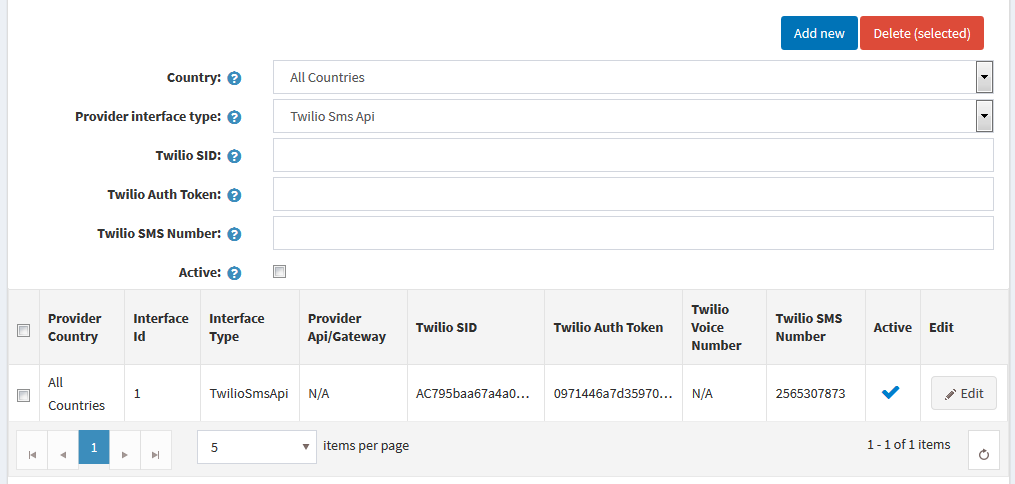 Country:

Select country for send SMS.

Provider Interface Type:

Select Twilio SMS API.

Twilio SID:

Enter Twilio SID that you can fet from twilio account.

Twilio Auth Token:

Enter Twilio auth token that you can get from twilio account

Twilio SMS number:

Enter twilio phone number that can get from twilio account.
Note: Enter phone number without country code, Space, dash, e.g. you phone number is "+1 256-645-8461 " you need to enter phone number in this format: "2566458461".
Note: If you configured Twilio trial account then you need to perform below steps:

Click on ("+") button to verify the reviver's phone number.