SMS Http API
SMS Http API:
You need to register with any SMS provider that provides SMS Http API.

Here I have registered for "smsgatewayhub" for send SMS through SMS Http API. You can register from this URL: "

https://www.smsgatewayhub.com/

" or you can register from different SMS Http API Providers.

If you have registered in "smsgatewayhub" then Go to API Document → Http API Tab and get API URL and if you have registered from different SMS Http API Providers then you need to get API URL from that providers.

Get API Key from SMS Http API Providers and replace API key in URL and Replace country code field with #COUNTRYCODE#, mobile number field with #MOBILENUMBER# and message field with #MESSAGE# respectively.

After replacing fields Url Look like this: "https://www.smsgatewayhub.com/api/mt/SendSMS?APIKey=rLssEX9BxkmIHmR47t1D&senderid=WEBSMS&channel=2&DCS=0&flashsms=0&number=#MOBILENUMBER#&text=#MESSAGE#&route=clickhere"

Now go to universal SMS plugin → configure page → interface setting tab.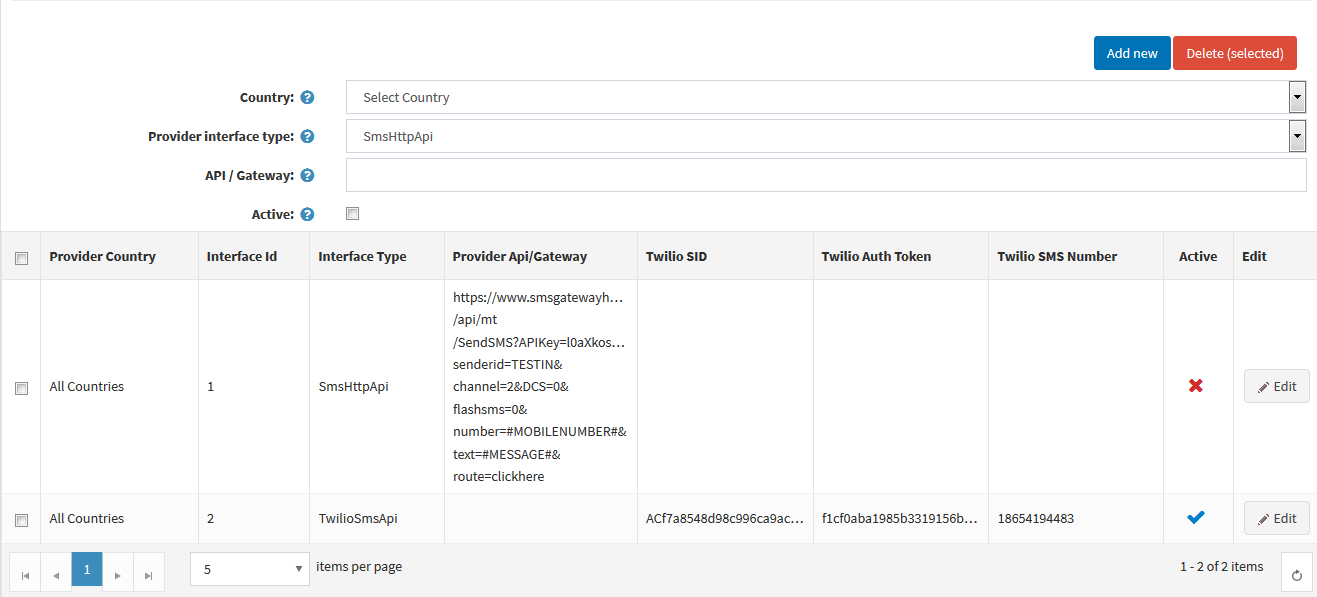 Country:

Select country for send SMS.

Provider Interface Type:

Select SMS Http Api.

API/Gateway:

Enter your API URL with replaced tokens and API key.
"https://www.smsgatewayhub.com/api/mt/SendSMS?APIKey=rLssEX9BxkmIHmR47t1DnQ&senderid=TESTIN&channel=2&DCS=0&flashsms=0&number=#MOBILENUMBER#&text=#MESSAGE#&route=clickhere"