Introduction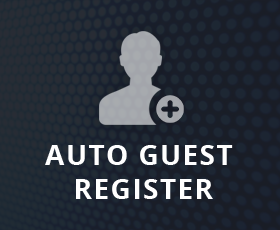 Auto Guest Register Plugin provides feature for register guest customer automatically. This plug-in also provide the feature to notify the guest customer with the appropriate Email and Password. You can also select particular event (Order Paid Event or Order Place Event) from plug-in configure page for automatically register guest customer.

You can also register guest customer manually from the order edit page.
When a registered customer try to register again with the same Email Id ,he will be automatically redirected to login page.