Introduction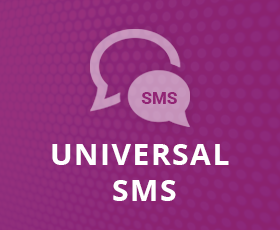 Universal SMS plug-in provides extensive ways of sending text notification messages to all over world. You can send message using Twilio SMS API, HTTP API or Email API.
You can add country specific SMS API's or use single API for all countries for sending SMS.
Store owner can customize for message sending events like customer's events, Vendor event and Admin event.
Universal SMS plug-in comes with developer API to send SMS messages, so when the SMS plug-in is installed and activated one can send SMS by consuming this developer API either from nopCommerce project or from third party plug-in.
Universal SMS Plug-in provide concatenate Function To Limit Characters in Message Tokens Values.
Plug-in is also supported in multi-store configuration. We provide you pre-defined message templates which you can edit as per your need.