Backup Repository tab shows the existing backup from local file and Google drive, for more.
If you are connected to the Google Drive the Google backup file will not be displayed in Google backup repository.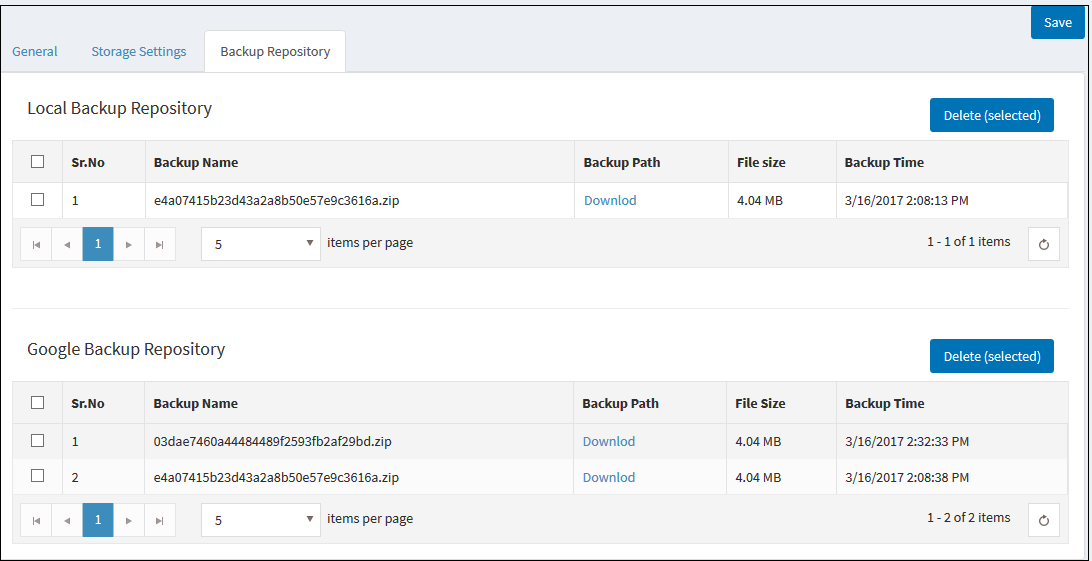 Sr.No

defines number of backup file.

BackUp Name

defines name of the backup file.

BackUp Path

allows to download backup file(Zip format).

File Size

defines size of the backup file.

Backup Time

displays time and date when backup was taken.